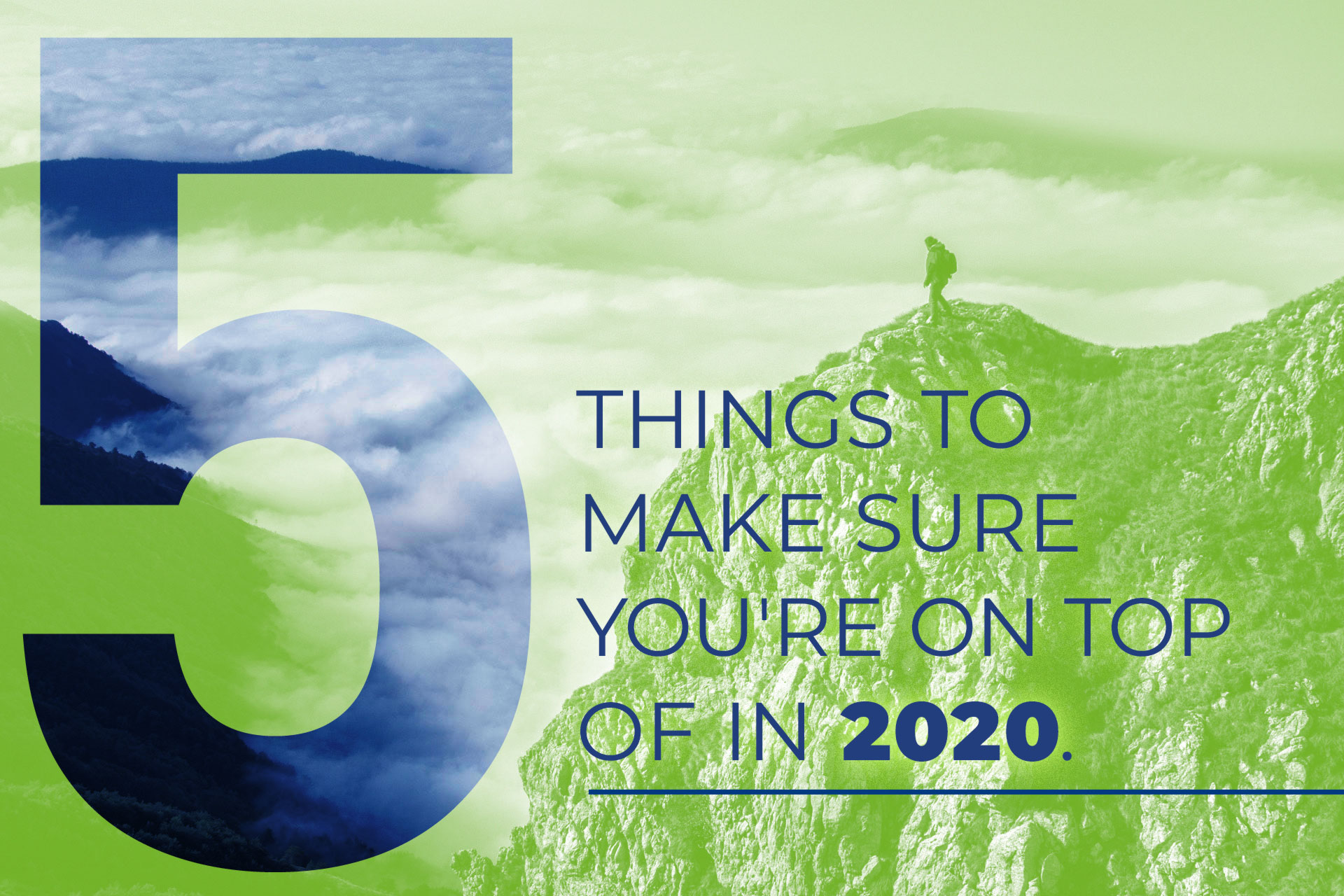 New year, new decade, time to step up your marketing strategy! Start 2020 by setting realistic goals and sustainable changes that will help jumpstart your year with a sense of optimism and resolve for the future. Not sure where to start? Let us help with these 5 things you can do in 2020 to start the decade off right.
1. Make room for Content Marketing
Content marketing provides you with a way to increase your brand recognition, boost your search ranking, and drive traffic to your website. The number one thing any content marketing strategy needs is a schedule. Gone are the days of writing and publishing a blog post whenever you find the time or realize your website hasn't had new content added in some time. Planning ahead allows you to capitalize on key dates and buzz-worthy trends in your industry, while taking advantage of pull-through opportunities—social media posts, email blasts, etc.
2. Define your Buyer Personas
How well do you know your customer? Before a marketing dollar is spent in 2020, you should be confident that you understand who your customer is, and that your marketing dollars align with how to best communicate with your Top Buyer Personas. We put up blinders to ads that aren't relevant to us, so customizing your messaging to appeal to different Buyer Personas will ensure the right person sees the right message to trigger an action. Figuring out what matters to each member of your audience and personalizing the message is key in this noisy world.
3. Lights, Camera, Action
That's right—it's camera time and your customers want to see you. And we mean, you! Stock photography will no longer cut it. Your customers want to see you AND also hear you. Video is the fastest way for customers to learn more about your products and services. Creating video content can help keep your website fresh and add a new medium to your social channels. Our team will make the transition from stock to "lights, camera, action" painless—we promise!
4. Dust off those Brand Guidelines
If you're not sure what we're talking about, then we need to chat! Sometimes referred to as brand standards, brand guidelines, style guide or a brand book—all do the same thing; they establish a set of rules relating to your logo and brand. This year, set the goal to make sure your brand is consistent across all marketing channels. This will build and strengthen your ever-important brand recognition while also creating a connection between you and your target market. When someone receives an email from your business, we went to be sure it has the same look and feel as when they visit your website. (Hint Hint…consistency is key!)
5. Do it for the Gram
Instagram that is. Social media presents an opportunity to create more meaningful connections that go beyond likes and shares. In 2020, we will see a big shift on Instagram as they remove likes from the users' home feed. In 2019 we saw a decline in organic growth across all social platforms, Instagram included. In ordered to continue to see the meaningful engagement and growth your business is looking for, you just may need to pay to play!