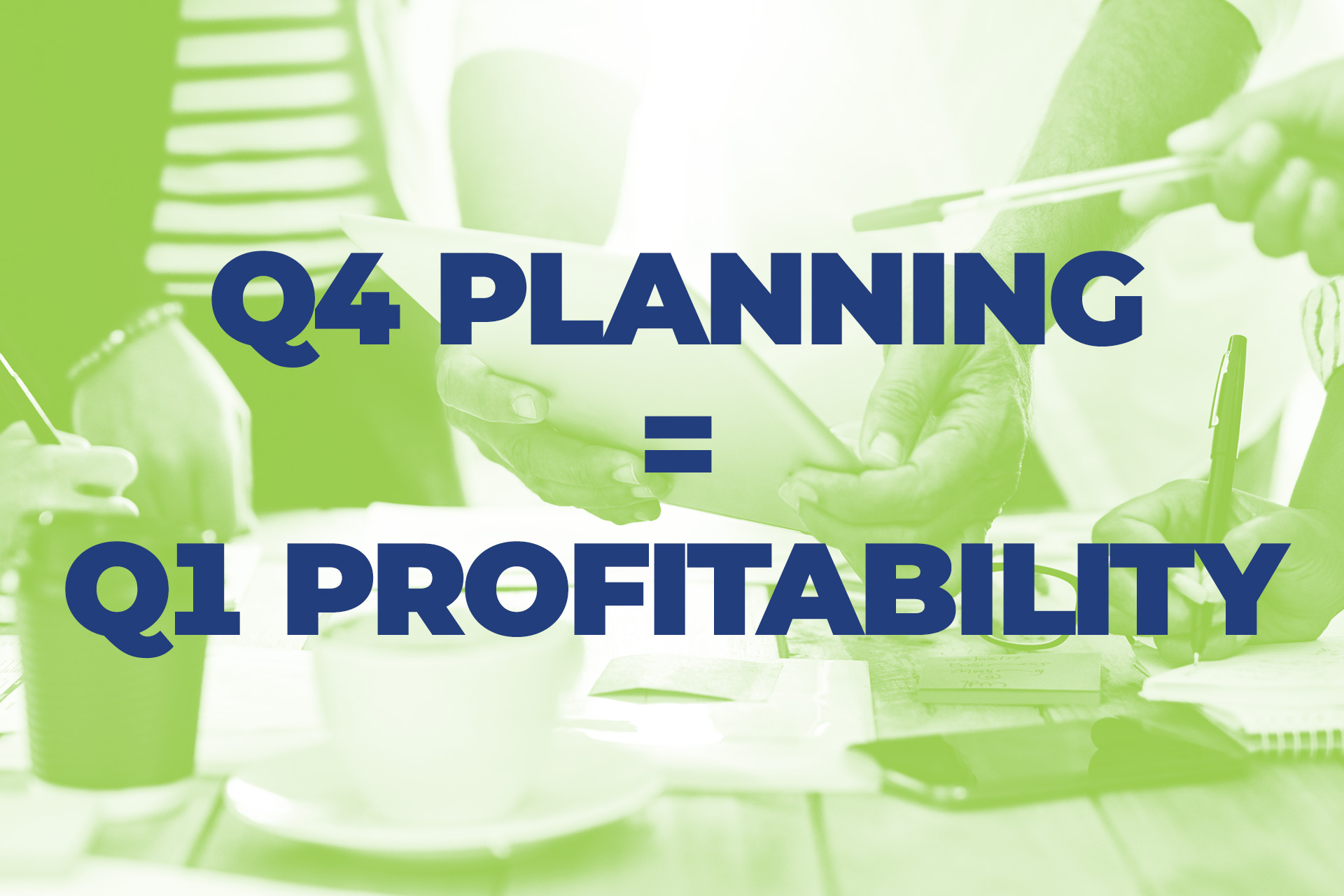 It's that time of year again… busy season. Or better known as October, November, and December.
A time when businesses begin booming in preparation for the holiday season and turning over a new leaf into the following year.
In this blog, we're looking at how you can amplify your marketing plan in Q4 to help you close your year out strong and prepare you for a more profitable 2023!
---
Goal Setting for Q1
What do you want your business to accomplish in 2023? How will next year be different from the current state? When we start with day 1 of the new year, we are able to work backward and prepare accordingly now during Q4.
Put It ALL on the Calendar (and We Do Mean Everything)
October, November, and December are filled with so many holidays, social times, obligations, travel, time off, etc. It's hard to squeeze everything in if you don't have time planned for it.
Budget, Budget, Budget
Well, this one may seem like a no-brainer but is one of the most important parts of the process. If you don't have the budget for content, initiatives, events, etc. then your plan is not going to work no matter what you have in store.
Marketing Strategy Comparison
What campaigns did you run in Q4 of last year and how did they turn out? Analyzing your performance from the previous year during the same time period will help you understand what can and cannot be done differently. Additionally, compare and contrast what you and your competitors were doing differently during the holidays.
Score Some PR ‍
Everyone loves to read about what brands are doing over the holidays and it's great exposure for you. Not sure where to start? Make a list of thought starters and see which would be a good fit to pitch to media contacts.
Get Your Platforms in Check
Make sure you update your social media platforms and website to reflect the seasonality. Not only are your consumers up to speed with what you're doing now, but they also see how prepared you are for the next year.
---
No matter the size of your business, you should always have a seasonal strategy in place. Q4 is the best time to increase your revenue and finish the year with a bang!