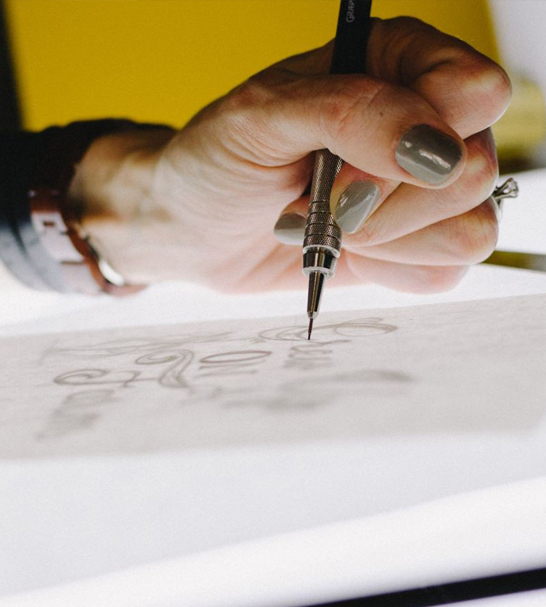 From Nike's "swoosh" symbol to Starbucks' twin-tailed mermaid or siren, the world's largest companies know how important it is to take pride in your logo.
For most people, logos are the quickest and easier way to connect our minds to the business in question, without the need to necessarily see its name. Think of the golden arches of a popular fast-food chain or the apple with a bite taken out of it representing a certain computer company. This type of instant recognition is the 🙌 holy grail for a business.
For that reason alone, the world's multinational companies can spend MILLIONS on their logos and spend big bucks on their branding. Like the $1,000,000.00 Pepsi spent in 2008 when Arnell Group redesigned Pepsi's logo. According to Stock Logos, "The listed prices include a complete branding package unless otherwise noted." Or in 1997 when The BBC made over its logo in 1997, switching from slanted fonts and splashes of color to the simple, letterboxes typed in Gill Sans. But easily the most notable is in 2008 when BP spent 211 MILLION DOLLARS for its logo design. Yep, you read that right. $22 MILLION big ones. Ad agency Ogilvy & Mather worked with BP's changing logo, tagline, and image "to reinvent itself as an energy company people can have faith in and inspire a campaign that gives voice to people's concerns while providing evidence of BP's commitment if not all the answers." according to Stock Logos.
But how easy is it for a business to pick a good logo, and how important is it at the end of the day? Quite often, it's the first thing that a potential customer will notice about your business. A logo is much more than just an image; it is a point of recognition for clients and an important foundation for the branding of your company. It is often said that customers form an opinion about a company within seconds. A well-designed logo is an easy way to convey to potential customers that your business is professional, trustworthy, and provides quality goods or services.
Here are something to keep in mind while working with designers to develop your brand:
Understand why you need a logo. (See above)
Define your company's mission statement. This should be one or two lines that explain why you created this company in the first place.
Define your target audience. What type of person will your company be marketing to? What is their age, where do they live, how much money do they make?
Define your brand identity. Who ARE you as a company? Describe yourself.
Find inspiration for your design. What do you like? What don't you like?
Think about color. Colors are often linked to emotion, so it's important to consider how you want to make people feel.
Communicate with your designer. We won't always hit the nail on the head the first time, so tell us what you like, what you don't and why. Which colors speak to you? Which fonts help define the integrity of your product? We want to know.
Be honest. If a design doesn't speak to your heart, we want to know. You created this company from a vision inside your mind, so no one will ever know it better than you?
On that note, trust us. There's a saying in the marketing world: Trust the designer. In graphic and web design, it means that if you're entrusting a creative professional to make choices that reflect your brand, trust those choices. After all, they're the ones with all the training. They're the ones you're paying. They're the ones you should trust.