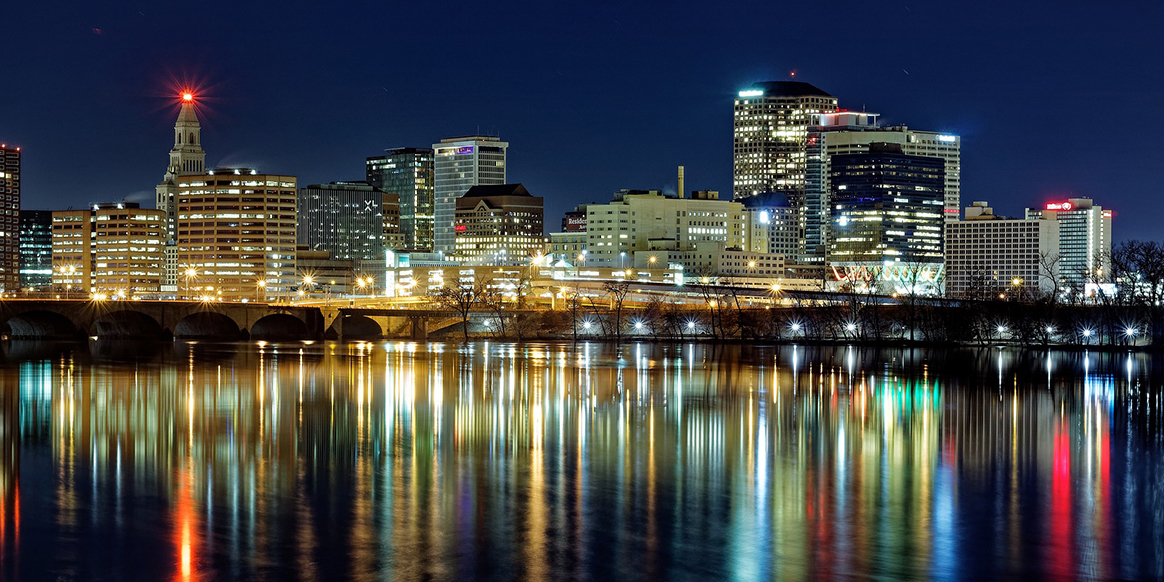 Mid-week workday blues? It happens. As Friday approaches (but still seems so far away), we start thinking about our weekend plans. But what to do? Not to worry – there are plenty of things to do in the Greater Hartford area that will give you that #weekendvibe.
Entertainment
Grab tickets to see a show at the Xfinity Theater. Lawn seats are typically cheaper and are often available last-minute. Some big upcoming shows include Dave Matthews Band, Dan + Shay and Jennifer Lopez.
There's always a great line-up of events at the XL Center. The Hartford Spring Show is the main event this weekend. Or make plans for the coming weeks. Take the kids to the Garden Bros. Circus or Paw Patrol Live.
For a more intimate music experience, try the Infinity Music Hall and Bistro. The music hall seats 500 and hosts 250 musical acts each year. Combined with a 4-star bistro and bar, this is a one-stop destination for a great night.
If you're looking to laugh off your losses, Comix Roadhouse down at Mohegan Sun Casino is the place to go for a boot-stompin' good time! The comedy club at Comix Roadhouse is open every Wednesday through Sunday with entertainment nightly and late-night shows Thursday through Saturday. From #TBTKaraoke every Thursday and live, local & regional country music every Friday & Saturday night, to mechanical bull riding, and Roadhouse dancers. It's the best place around to get your country and comedy fixes!
Catch a show at the Brew HaHa Comedy Club at the City Steam Brewery. You're sure to crack up, but be aware that the comedians here offer mostly *ahem* adult humor. For a show that's appropriate for the whole family, check out Sea Tea Comedy Theater.
The Bushnell Performing Arts Center is Connecticut's largest arts organization. From theater to ballet to concerts, the Bushnell is the go-to location for cultural events.
Dining
There's no shortage of places to eat in the Hartford area. Downtown Hartford hosts a multitude of fine and casual dining options. Try Trumbull Kitchen for a casual experience and a lively bar area. In the mood for Mexican? Head to Agave Grill for tacos and margaritas.
Just a short drive from downtown, West Hartford center has dozens of choices for quick eats, casual meals, and fine dining. Whether you're in the mood for seafood, Italian, French, or Amerian cuisine, WeHa has something for everyone.
Sports
"Hartford Has It" for local sports fans. College basketball may be winding down, so it's too late to cheer on the UCONN men's and women's basketball teams. The Wolf Pack are still playing, and you can catch a game at the XL Center.
It's warming up outside – and that means baseball season is here! Catch a Hartford Yard Goats game at Dunkin Donuts Park. Buy yourself a hot dog too — what's a baseball game without a hot dog?
When the weather turns cool again in the fall, head to Rentschler field to take in a UCONN football game. Tailgate before the action with fellow Huskies fans, and show your team!
Breweries
Connecticut is home to more than 70 breweries, many of which have popped up within the past few years. From some more recognizable names like Thomas Hooker and Two Roads to smaller, lesser-known (but wildly popular) breweries, Connecticut has become a breeding ground for some of the country's tastiest craft beers.
Museums
If it's art you're after, plan a trip to the Wadsworth Antheneum Museum of Art. Home to almost 50,000 works of art spanning 5,000 years, the Wadsworth is the oldest continuously-operating art museum in the United States.
Many notable figures of American history have called Hartford home, including Mark Twain and Harriet Beecher Stowe. Their houses have been preserved as museums and are open to the public.
For family fun, visit the Connecticut Science Center, a nine-story museum located on the Connecticut River. There, you can explore 165+ hands-on activities and exhibits plus a 3D digital theater. Or head to the Children's Museum in West Hartford, where you and the fam can enjoy interactive exhibits, a planetarium, and over 100 live animals.
History buffs will love the Connecticut Historical Society. They are home to more than 4 million manuscripts, books, and artifacts. You can visit for free on the first Saturday of each month.
Casinos
Hartford is just a short drive from 2 of the biggest casinos in the country. Foxwoods Resort and casino isn't just for gamblers. With over 35 restaurants, there's something for everyone to enjoy. There's also an outlet mall on grounds, plenty of nightlife options, and several theaters for live music and shows.
Mohegan Sun Casino hosts some of the finest dining, hotel accommodations, shopping and live entertainment in New England. Home to 3 world-class casinos, Mohegan also features activities for the whole family, including an entertainment facility, 2 luxury spas, an indoor waterfall, and two indoor pools.
Mohegan also boasts a 10,000-seat concert venue that draws some of the biggest names in the world and is home to its own WNBA team, the Connecticut Sun, and a lacrosse team, the New England Black Wolves.
This is just a glimpse of all greater Hartford has to offer. There are many exciting choices within the capital area. So what are you waiting for? Get out there and enjoy!