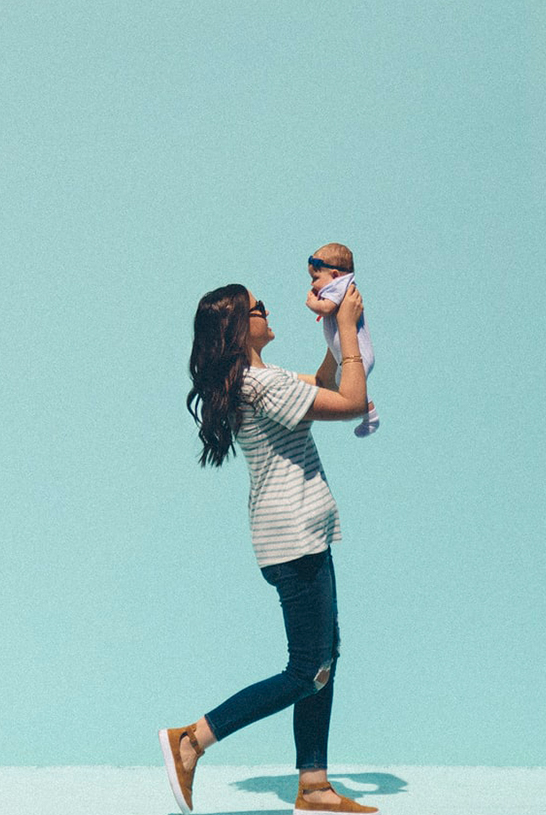 Mom's Day is almost here, and with Amazon Prime slower than ever we wanted to give you some simple ways to support small businesses (because they rock) and be sure you look like a pro when it comes to gift giving for Mom this year!

1. DIY Sign | Rustic Charm | $25 | @RusticCharm77  | Woodbury
Think Home Goods but homemade. These 10×10 sign kits from Rustic Charm are perfect for Mom to work on while sipping on a glass of wine, or for kids to make as a gift! Call the shop owner, Charlotte, for stencil options. This adorable shop is open for pickup and custom orders!
---
2. Mother's Day Cupcake Box | Cake Gypsy | $19.50 |  @cakegypsy  |  Avon
Show Mom that she's the sweetest! Treat her to a cupcake gift box from Cake Gypsy! This Mother's Day special is filled with her favorite cocktail-themed treats: Mimosa, Peach Bellini, Champagne, Cosmo, Pina Colada, and Whiskey Sour – plus a gift card for Mom to use later when she needs a pick-me-up. Call to order 🧁
---
3. Margarita Kit  |  Agave Grille  |  $30  |  @agave_ct  |  Hartford
After 8 weeks, Mom might need some tequila! This kit comes with everything mom needs to feel like she's sipping something tasty while on vacation! Tequila, Agave's housemade Margarita Mix, a lime and salt for the rim – plus a pitcher if she feels like sharing!
---
4. A locally sourced dinner  |  Vintage  |  $50-$70 (depending on number of ppl and dinner selection)  |  @vintagelocalct  |  Colchester
Get mom a locally sourced and amazingly delicious dinner! But make sure you order ahead. Same day family-style orders must be placed by 3:00. Chef Tim's menu is always changing with what's currently in season.
---
5. Chocolate Chip Cookies  |  Olive Bar  |  $2.50  |  @OliveBarCT  |  Unionville
You know them, you love them, but most importantly, Mom loves them! These giant cookies are a sweet way to show Mom how much you love her.
---
6. Membership  |  Connecticut Historical Society  |  $50  |  @CTHistorical  |  Hartford
The gift that gives all year long—a membership to the Connecticut Historical Society! Not only will this gift give Mom plenty to do (free admission to the CHS galleries + the Old State House, Invitations to exhibition openings, book talks, workshops, lectures, family programs, off-site programs, the annual meeting, and other member-only events) you'll also be supporting local history!
---
7. Fruit + Veggie Combo Box  |  Sardilli Produce + Dairy  |  $45  |  @sardilliproduce  |  Hartford
Save her a dreaded trip to the grocery store and grab a Produce Box to fill her fridge! Or looking to get something really special, consider the Seafood Box full of perfectly portioned Icelandic cod, Norwegian salmon, shrimp, and crab cakes!
---
8. Beaded Jewelry  |  BeeJu Beezu  |  $25 – $50  |  @Beejubeezu  |  Granby
Every mom loves a little bling – and these one-of-a-kind pieces will help you celebrate in style. Inspired by nature and bound to delight.
---
9. Mother's Day Gift Bag, Local Dinner/Meal (Family style or A la Carte)  |  Cafe Aura  |  $75  |  @CafeAuraCT  |  Manchester
Gift bag includes 1 Jar of Geno's Sauce, 1 Bottle of Geno Auriemma Prosecco, $50 Gift Card to Cafe Aura
---
10. Macarons  |  Cafe Sofia  |  $2.50 each  |  @CafeSofia  |  West Hartford
These Parisian imports come in sets of 3, 6 or 12 and are sure to be a decadent treat. Flavors like pistachio, rose, earl grey, almond and of course chocolate – both a beautiful and tasty gift.
---
11. Tea  |  Tea With Tracy  |  $15-95  |  @TeaWithTracy  |  Seymour
Tea with Tracy has the Mother's Day package you need! Assortments of local teas, scone mixes, gift cards and more are included in these pre-made packages. Give them a call and arrange for a contact-free pickup!
---
12. Faucet  |  Avon Plumbing & Heating  |  $580  |  @avonplumbing  |  Avon
A Moen touchless faucet is just the upgrade to the kitchen Mom has been looking for! Currently on sale for Mother's Day with $200 in savings and don't forget to ask about installation. Curbside pickup available.
---
13. Homemade Ice Cream  |  Grass Roots  |  $3.50 – $36  |   @GrassRootsIceCream  |  Granby
How sweet she is! By the scoop or buy the cake – Grass Roots offers funky flavors and curbside service. You'll need to plan ahead (they are closed on Sunday), but every day is Mother's Day, and an I.O.U. works for me. Gift cards do, too.