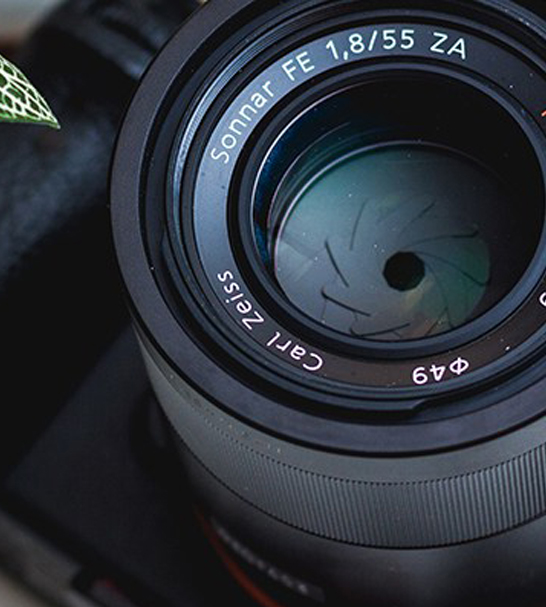 In terms of business expenses, professional photography is often seen as expendable. Whether you're a startup company still on the rise, or you've been around for dozens of years, you may wonder if professional photography is something you can get by without.
You could just take some pictures yourself. Or buy a few stock images online. There are other, more important things you should be spending your hard-earned dollars on than professional photography, right?
Wrong.
1. A Picture is Worth A Thousand Words
Yes, a little cliche, but cold-hard images of what your company does is worth at least a thousand words – and honestly probably more! Photos enable you to show your clients and customers what you have to offer rather than tell them. In this day and age, consumers like to see things for themselves before making a decision about a purchase. Between the ease of using the internet and scrolling through social media, this has become increasingly possible, which means photos and videos of your products and offerings are more valuable than ever before. Pictures also have many legs. A single photo can have many uses and can serve your company across multiple platforms like on social media, your website, printed marketing materials, email blasts, and more! Talk about multiplying your investment.
2. eCommerce
Obviously photography is a huge part of branding, but it's vital to selling online, too. We can't stress enough how important it is to have great images when selling your products through eCommerce. Because your customer won't be able to touch and feel your products, it's crucial to depict what you're selling in the most detailed and high-quality format you can.
Photography can inspire its viewers to take action. Good photos create a mood. Within that mood, an emotion occurs, and this drives potential customers to become actual customers. For example – if you sell furniture, showing your chairs and couches set up in-home creates a desire in a homeowner to hang on to that feeling. They become excited and inspired to purchase your furniture – and create that feeling in their own home.
3. Your Media Represents Your Business
If you find yourself thinking "I have an iPhone, I'll just snap a few pictures myself" – remember: your photos represent your business. Low quality, unprofessional photos will communicate the same about your organization and the products and services you offer. Your digital presence is often your first impression, and the last thing you want to do is show up with dirty jeans and a wrinkled shirt. Professional photography offers your company a fresh-pressed, good-night-sleep impression at the very first glance.
4. What if we go viral?
Photographs are way easier (and faster) to consume than text. Facebook campaigns generate 65% more engagement and tweets average 35% more retweets when including a photograph than those without. Visual content can go viral if an audience likes it well enough to share it with their online communities and social networks. This helps to build brand credibility, corporate integrity, and customer loyalty. With 93% of all human communication being non-verbal, combining visual elements with well-written text is an excellent way for marketers to capture the imagination of their target audience.
5. Perceived Value
Photography has the ability to add perceived value – but photography can also create the opposite effect. Bad quality imagery = a harder time earning loyalty and trust. Sounds really superficial, but it's a reality. If a company can't even take a good image, can they really follow through with everything else they've promised? Is their work as low quality as this image? Putting care, time and effort into every aspect of the way your products are seen ensures your customers can (clearly) see the value!
Photography prices have gone way down and is probably way less expensive than you think.