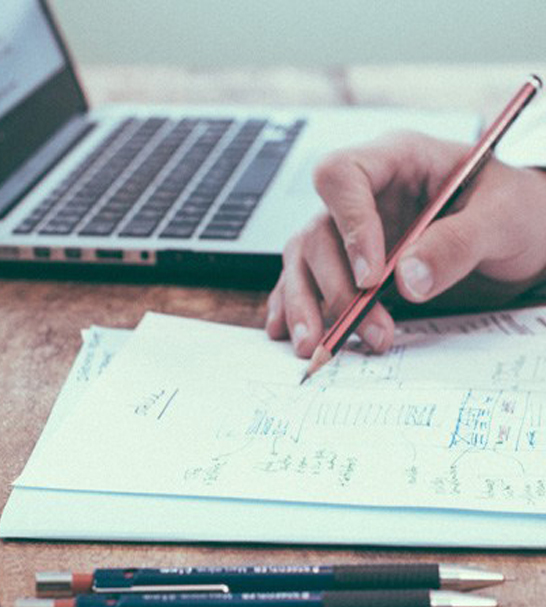 Spring is here!
Spring is here! For most people that means it's time to break out the vacuum and heavy duty cleaning supplies. If you're a business owner, it's also a great time to give your website the white glove inspection.
Companies are always busy with new projects or products being developed and new employees being hired. With things constantly changing it can be easy to overlook or forget about performing a website refresh. Making sure your website stays up-to-date with current information and best practices is very important and a refresh is a great place to start to accomplish that.
Your website is sometimes your first impression – is it the best representation of your company? Having your website up-to-date is good for your business; customers and prospects who visit your website want to easily find what they are looking for. Check out these helpful hints when performing a website refresh:
Contact Information
For many websites, the contact page is usually one of the top pages that will receive the most traffic. So keeping this page updated with current information is always important. A visitor should be able to contact your business, whether by phone or email, easily and without any frustration. Not everyone is comfortable sharing their phone number, so don't make it a required field and risk losing the potential lead.
Copyright and Legal Footers
Usually, the bottom footer of a website is in the tiniest font but it is still a very important part to any website. You want to make sure you don't have any out-of-date time references and if you have any legal content in your footer you obviously need to make sure that wording stays current.
Broken Links
Not only are broken links frustrating to any website visitor but it can also hurt your search engine rankings with Google. Checking for broken links can be very tedious but usually fixing the broken link is relatively easy to do, and can make a big impact.
Employee Titles and Bios
Depending on the company, sometimes there is a lot of change-over within the team. New people get hired and some employees are promoted from within. Keeping employee information up-to-date can be easier if you just make this a routine task.
Overall Functionality
If you have forms for visitors to fill out or sell products directly from your website, functionality is crucial. You want to test the functionality of your website to make sure everything actually works and the overall process is easy for the end user.
Your website refresh should be pretty quick and simple but make a huge impact. If you find your refresh to-do list getting longer and longer, it may be time for a website redesign. Beyond changing the colors, buttons, menus, and forms – redesigning a website involves increasing online presence, creating a better user experience or making sure your site is mobile-friendly. Coming across major issues can be frustrating but don't be discouraged. Identifying a major problem like this is good and now you can put a plan together to figure out how to resolve the issue.
After you've finished at home this spring, make sure you take the time to do a digital deep-cleanse as well! You'll feel good knowing your website is up-to-date and is at its best for new visitors.
Want to talk about your website?